Got a Recording Studio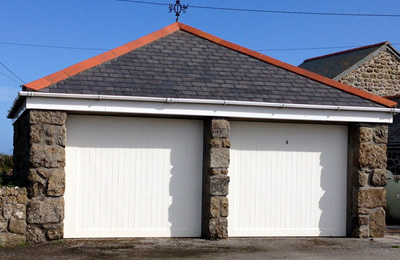 So you are fortunate enough to have an existing room, or outbuilding which you would like to convert. Obviously this is a good head start.
There are a couple of things to consider - if it is a garage joined on to the house, or in some cases an outbuilding, there may be a couple of things that need checking with your Local Authorities. In some cases, 'change of use' needs to be addressed, and it may also be the case that Building Control may wish to implement some design requirements, such as ventilation.
We will obviously help you with any questions that council may have.
Another aspect of using some outside buildings or garages is the actual condition of these. It may be that there are damp issues, or the general condition of the building requires some attention. We have a lot of experience in this area, and can advise as honestly as possible.
So, what happens next?
We typically would organise a mutually convenient time and come and visit you to carry out a survey of the proposed music room.
It may well be that the room is located (ie. a separate/detached thick walled building) that minimum works are required to soundproof it. Sometimes, it just means lining the walls, floor and ceiling with various materials to make the room more 'user friendly', and sometimes creating some form of entrance lobby.
Other examples are single garages, buildings situated close to a neighbour or indeed your own property, which still requires the full 'room within a room' treatment, with a double baffle door entry system.
Again, we will establish exactly what it is you intend to use the room for, how loud it is going to be, and how much of this noise you need to reduce, and by how much.
We have surveyed some buildings and it has been agreed what level of noise is going to be produced, and where the building is, and there has been a minimal amount of soundproofing needed – following a site survey we will always be honest and advise you of the best course of action.
Although the basic works are fairly standard, we can work with you to try and design the room so it meets all your needs, and requirements. You may require a separate storage area, or windows to let natural light in. You may require different types of lighting, or a specific placement of electrics etc.
Whatever it is you want, we will try and achieve it. If it is not within our scope of expertise, or if we think it will be non-effective or not cost effective, we will tell you.
All our room conversions are priced up following the site survey.